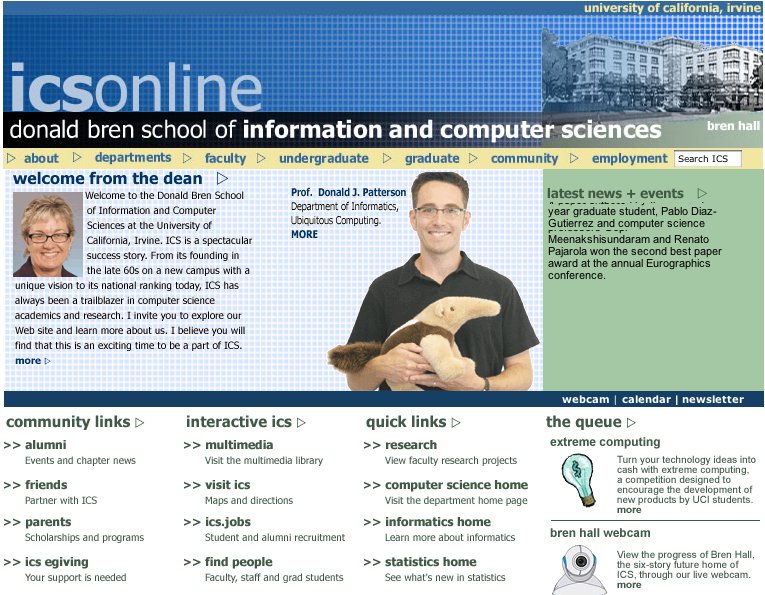 We made it to California!
On the left is a screenshot of the home page of my new school, The Donald Bren School of Information and Computer Sciences. I made the front page with my brand new favorite animal, the anteater! (Anteaters are the mascot of UCIrvine).
I'll send out our new contact information through the blog mailing list. If you miss it, email me for it!
Similar Posts: