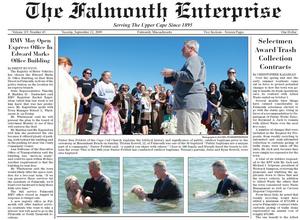 Looks like Kate has picked up a trick or two from Andrea about how to get in the newspaper!
Here is a picture from the Falmouth Enterprise of Kate and/or Flora being baptized with the Cape Cod Church. Maybe Gabriella and Margaret/Elizabeth is in the photo too?
Congratulations on the baptism (not just on getting in the paper).

Similar Posts: